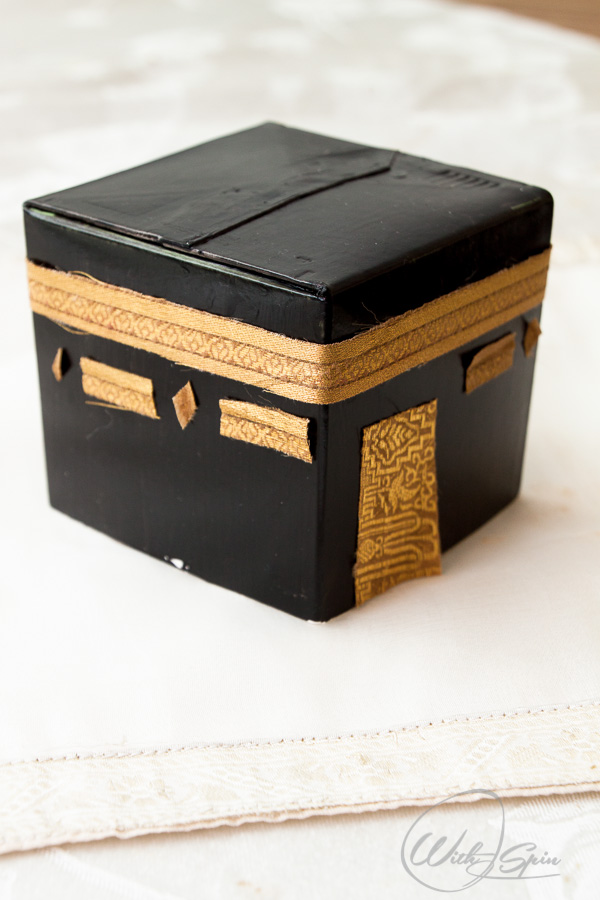 Transform simple empty milk or juice jars into playful kaabah models for Eid ul Adha and Hajj craft activity and use as centerpieces. Kids can make these themselves too – just help them cut the milk boxes into a cube. If you're hosting a children's Hajj or Eid party, kids will love decorating their own kabah model.
Hajj is an integral part of Eid ul Adha and what other craft is better than building a mini Kaabah with your little ones.
We used some old ribbons to decorate but you don't necessarily have to limit your kids to these items. Any square box, crayon, paint, glitters can be used.  Let your and your little ones imagination fly and create something, teach something.
Use this as an opportunity to teach your child(ren) about hajj and Kaabah with stories and history appropriate for their age. Also, don't forget to browse our Eid collection for all your Eid gifts, decor and more.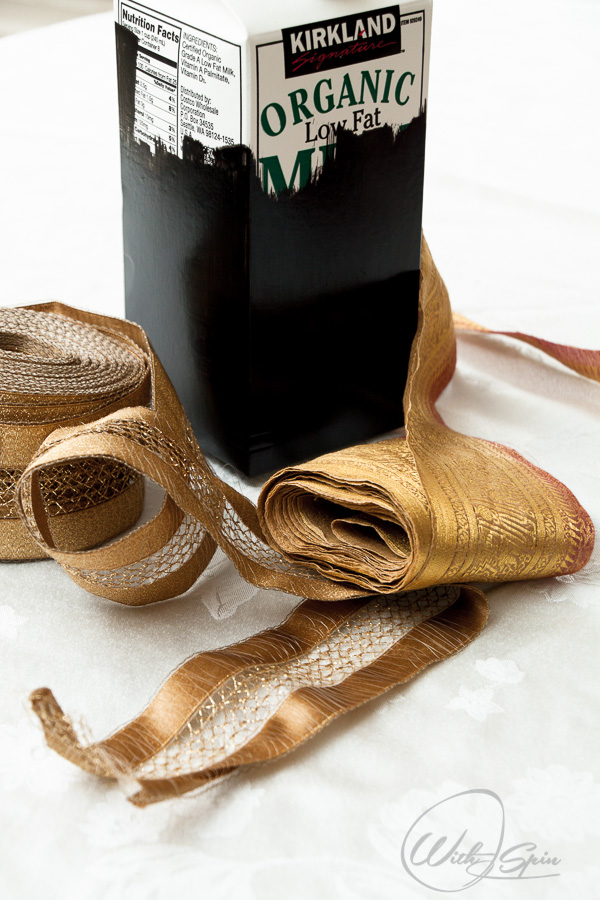 Material:
Empty milk or juice carton
Black spray paint or acrylic paint
Glue
Gold ribbon
Steps:
Clean empty milk/juice carton.
Paint it black.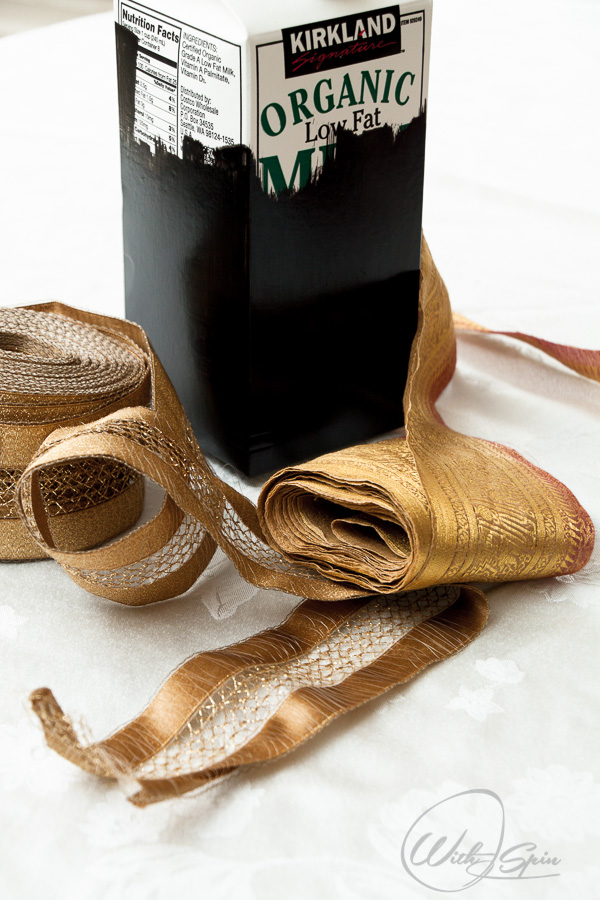 3. With a craft knife cut out a cube from the bottom part of the carton.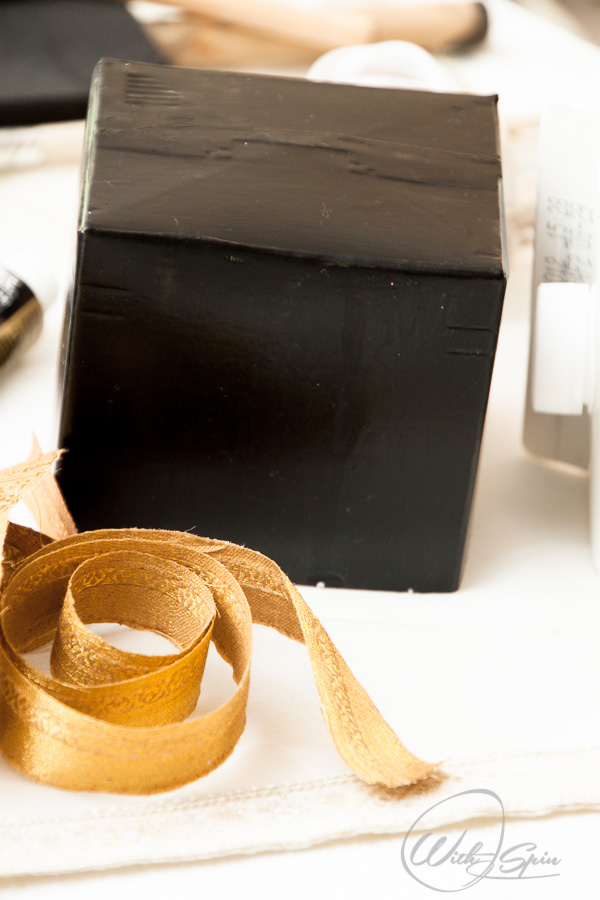 4. Decorate with gold ribbon.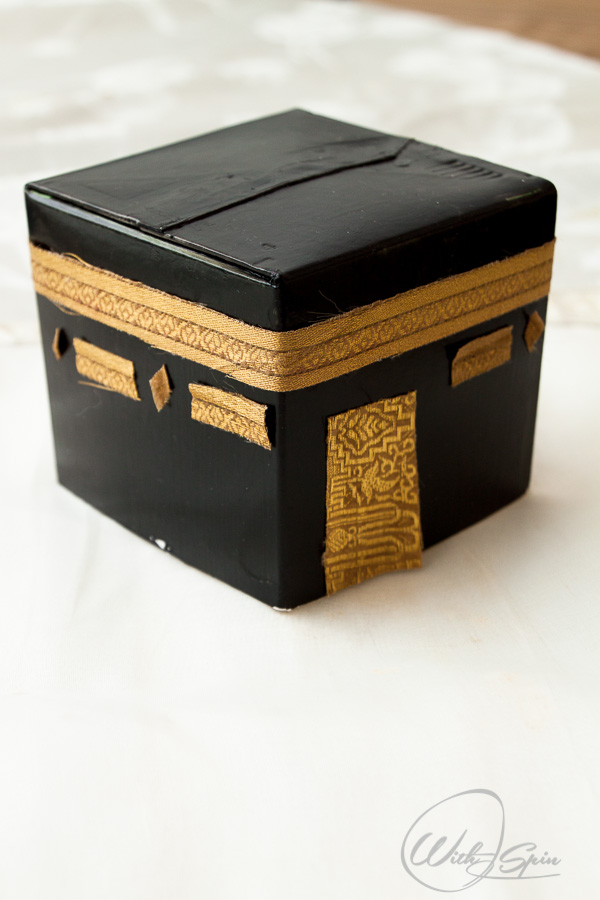 You are very much welcome to submit your craft project to With A Spin Facebook page and/or instagram and use hashtag #WithASpin with your child's name and age and I will put up a gallery roundup showcasing their creativity. At a minimum, I would love to know if you tried this with your child and had a great time together.