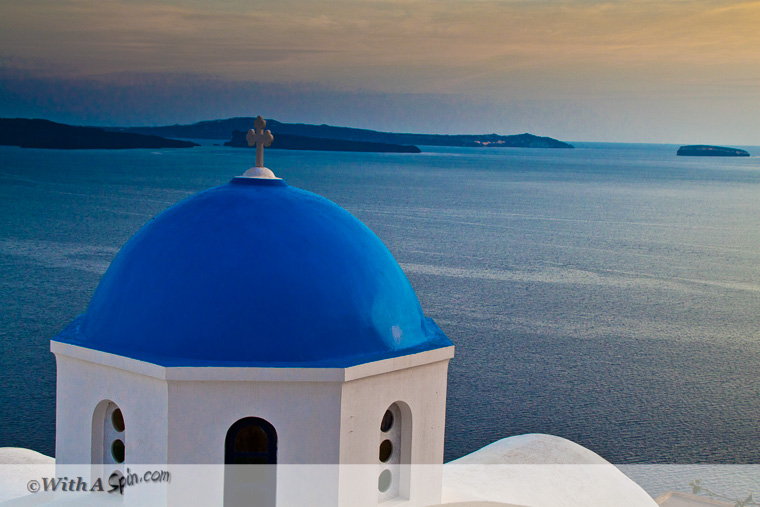 There is something magical about the white and pastel houses with blue windows and doors, dark rugged rocks, blazing hills and the volcanic beaches.  Oh, did I forget to mention the kiss-inspiring, romantic sunsets?  Santorini is the most unique and enchanting island I have ever been to.  Hear there's an ancient spell about this Greek island, "once you come here you'll always want to come back!"  Just the mere thought of returning there again someday, puts a smile on my face and makes me want to dance.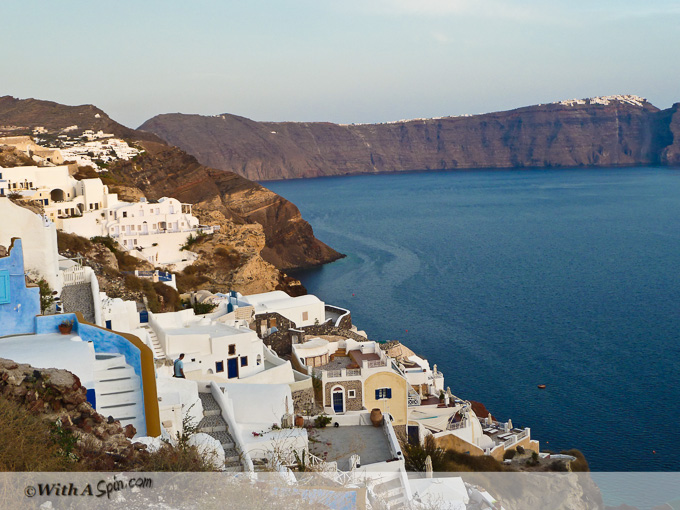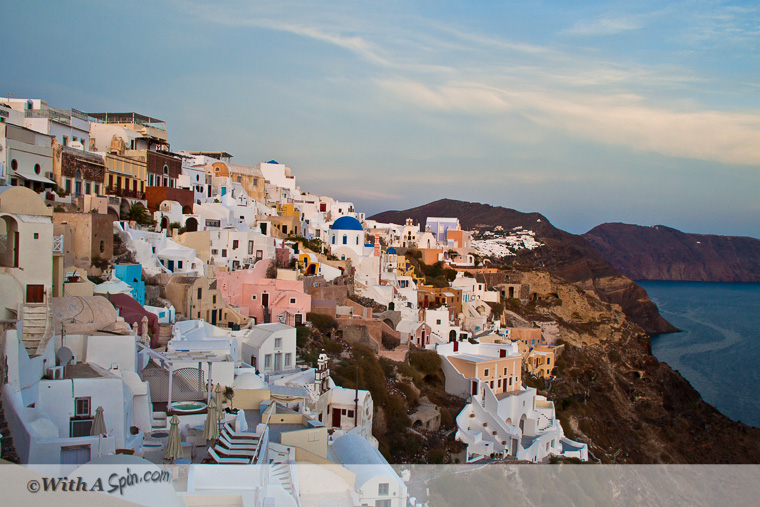 Both Ali and I being management consultants, we usually plan out our yearly vacations by end of January in order to navigate our work schedule appropriately.  This year it's taking a bit longer to decide where we will be vacationing given we have a very active toddler. It is not as simple as wanting to go somewhere, packing our bags and boarding the flight.  It may sound totally insane but because our clients are almost always out of town, many times Ali and I flew in to our vacation spot, at the end of a workweek, from different cities. When vacationing was over, we went to different cities for another workweek before finally coming home on the following weekend.  Long gone those days, and I don't miss the weekly travel part at all!  While deciding on this year's trips, we've been reminiscing our last Euro-Africa trip and thought I would share some of the pictures from that trip.  Today I am reliving the time in Santorini.
There is an airport in Santorini, and the flying time from Athens is very short.  However, we did not want to miss the unique view of sailing into the crater of an enormous volcano, and took the high speed ferry that takes almost half the time than the regular ferries.  The first sight of the caldera is breathtakingly beautiful and incomparable to anything I had ever seen before.  This was a place to fall in love at first sight.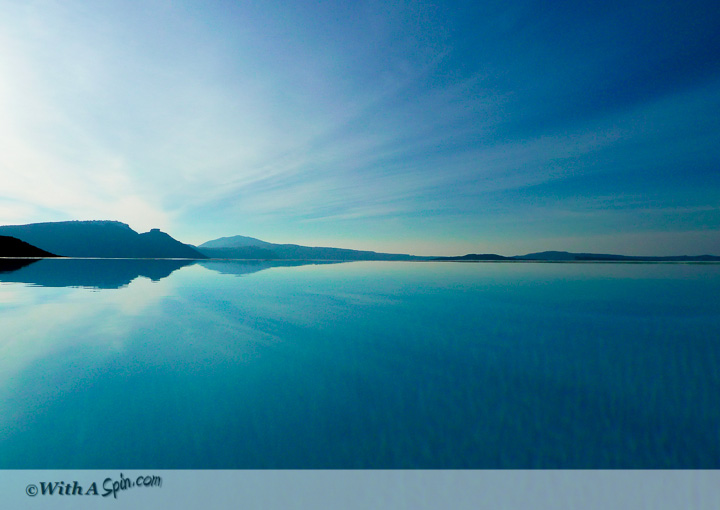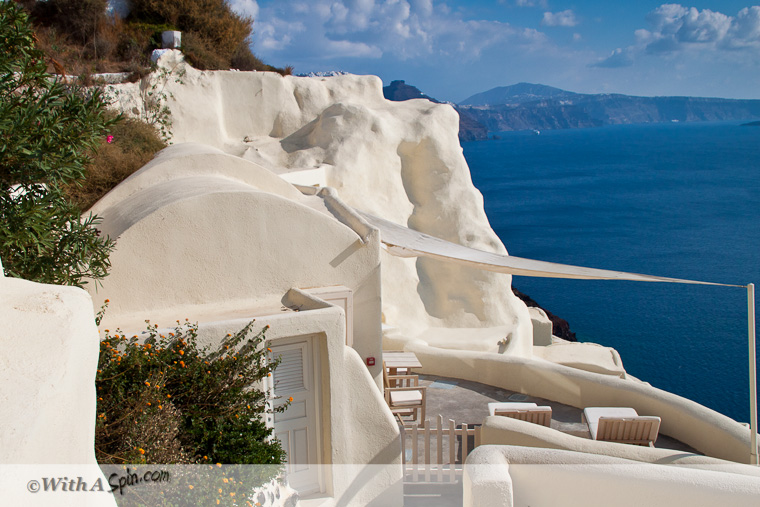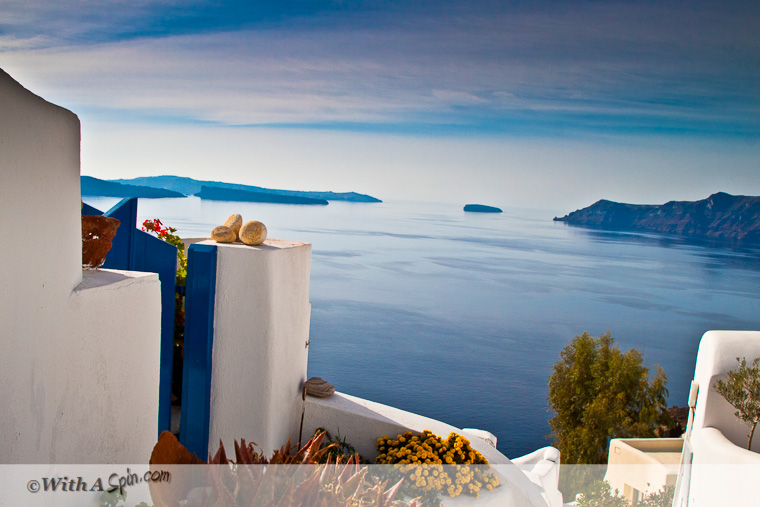 The landscape and seascape of this semi circular island is strikingly different from one side to the other.  Red Beach, White Beach and Black Beach are dramatic and named for the color of the cliffs above them.  Picturesque Fira, Oia(a.k.a Ia), Thirasis sits atop steep cliffs facing the caldera.  Then, there's also the countryside with gardens and caves where tradition still survives.  The lesser known side of the island has miles and miles of abandoned land that looks like volcanic ashes.  Each has its distinct beauty.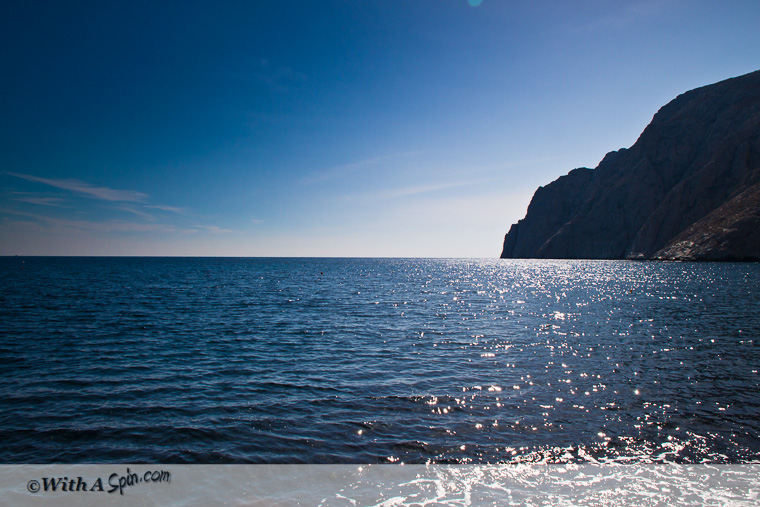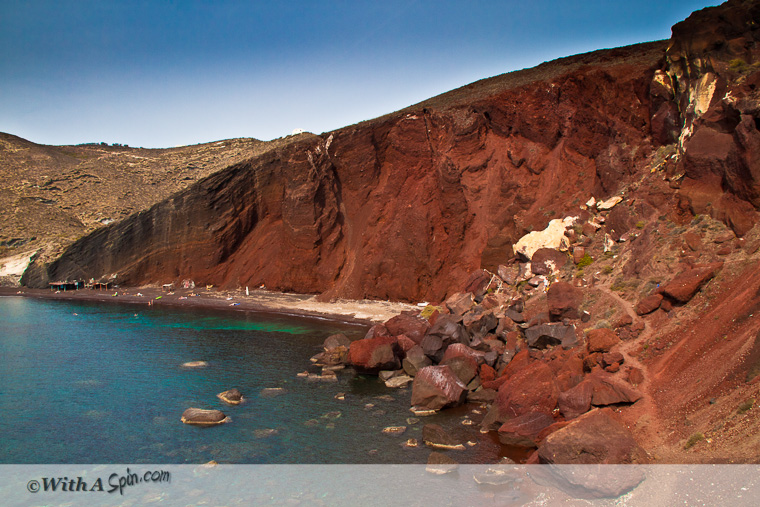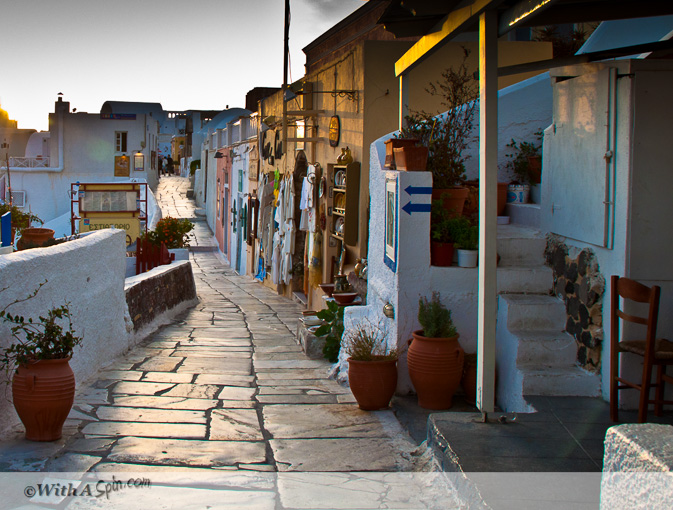 Relaxing and taking in uninterrupted beauty.  Does it get any better than this?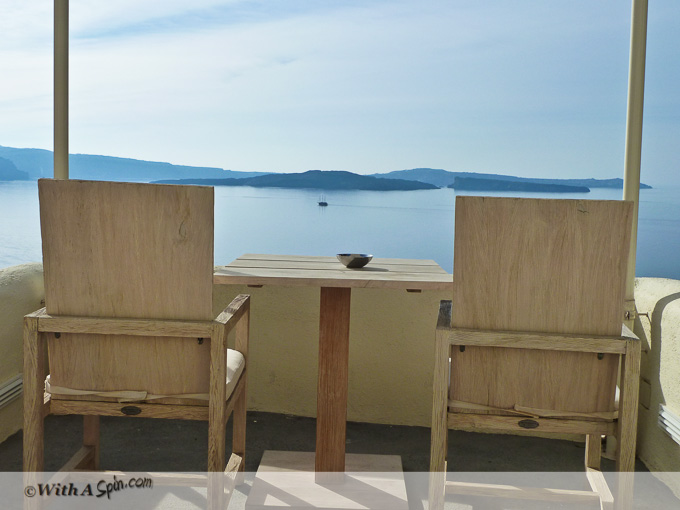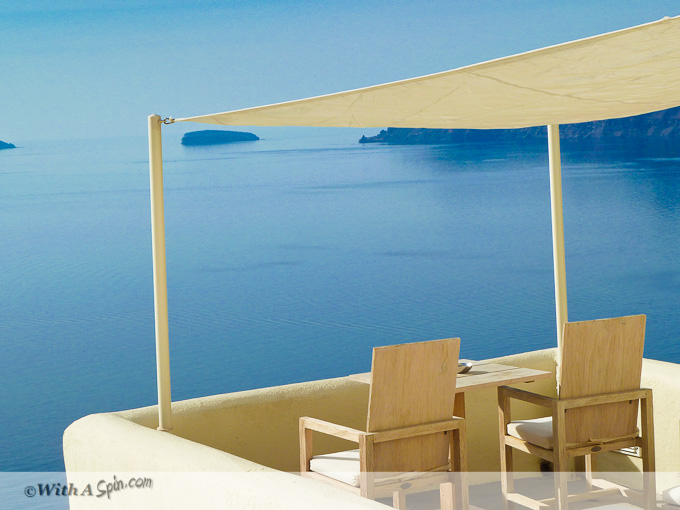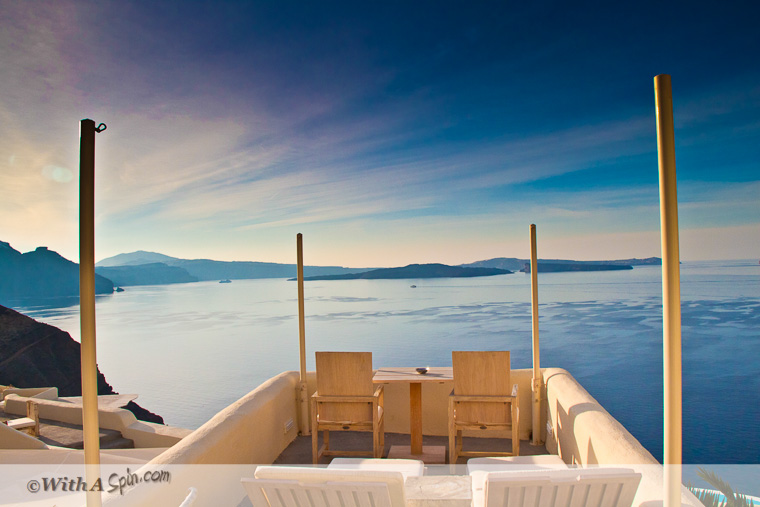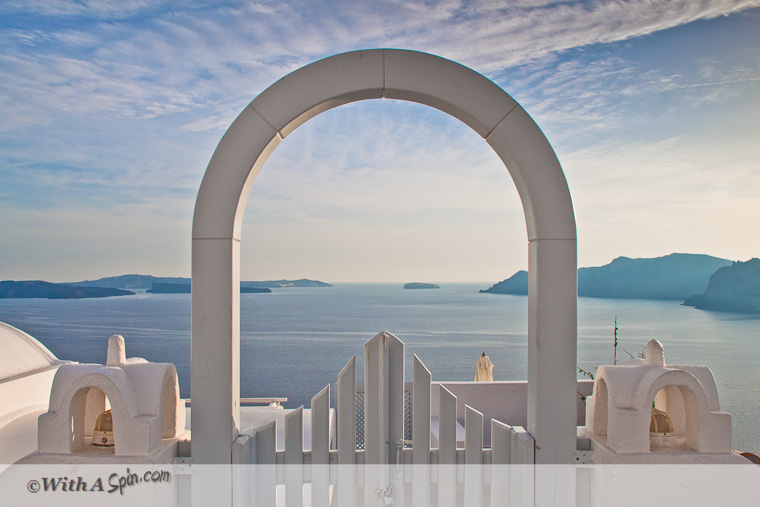 While at the island, there are public buses or taxis, rental car option to go from one village to another.  There's also "all terrain ATV" for rent for the ones little more on the adventurous side.  We decided to be more on the adventurous side.  I must add a disclaimer that our first afternoon almost ruined while Ali was trying to navigate the ATV and I screamed every minute holding onto him. The roads were narrow, cliffs on one side and cars, buses rushing towards us on the other side. With a novice ATV rider there were many odds of either falling off the cliffs or getting run over by a bus, so do you really blame me for screaming?  This trip was to celebrate only our ninth wedding anniversary, I dream of many more to come.
The second day was fun and totally worth renting the ATV as Ali figured out riding the quad wheel.  The island is small and takes about an hour to go from one side to the other(Oia to Vlichada).  We went from one side to the other and around the island seeing not just picturesque villages but also abandoned lands and traditional caves.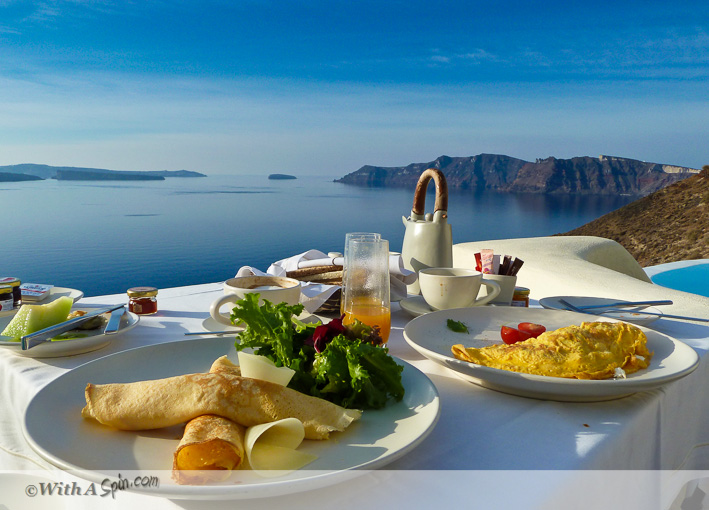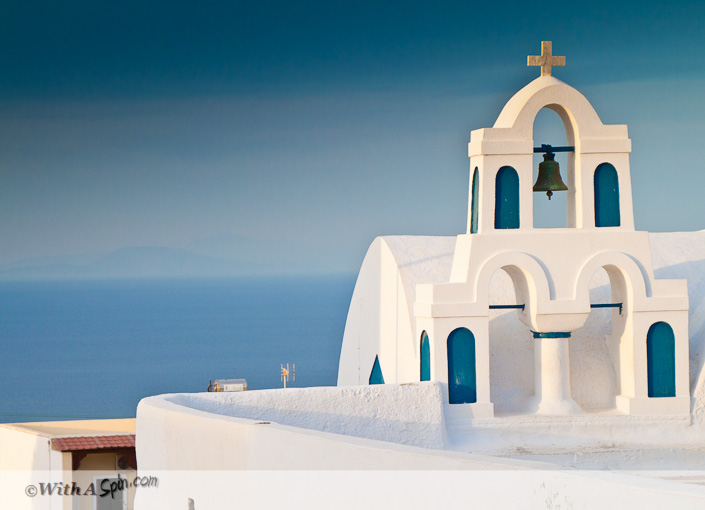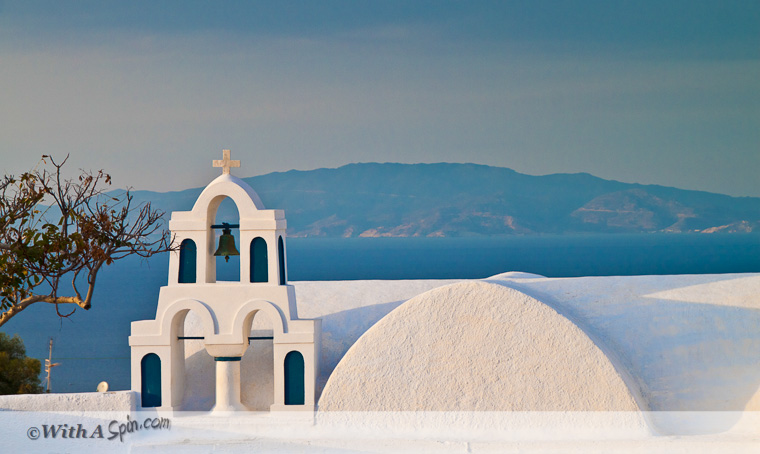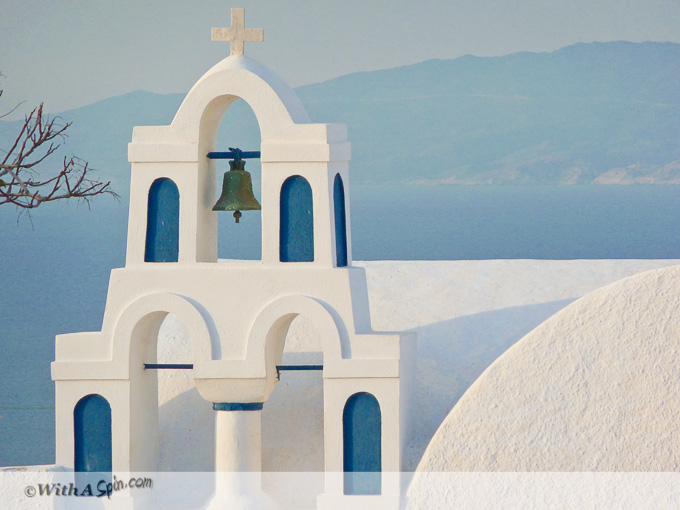 Watching the sun set is a quintessential experience in Santorini.  The extraordinary colors are breathtaking. The whole sky turns violet, pink, orange, red as the sun slowly sets in.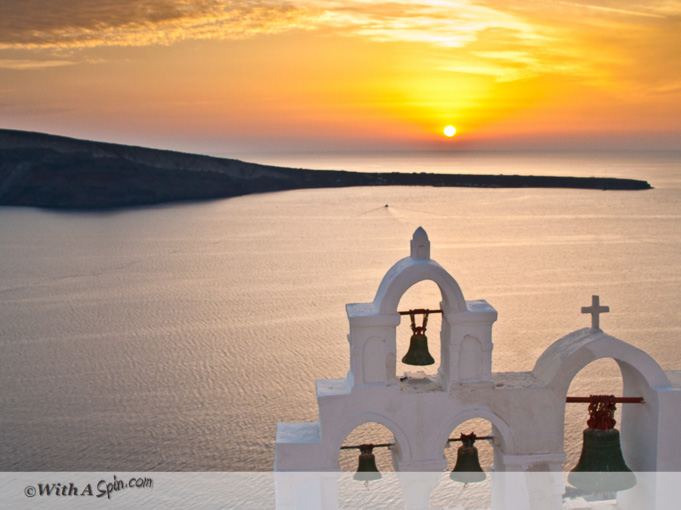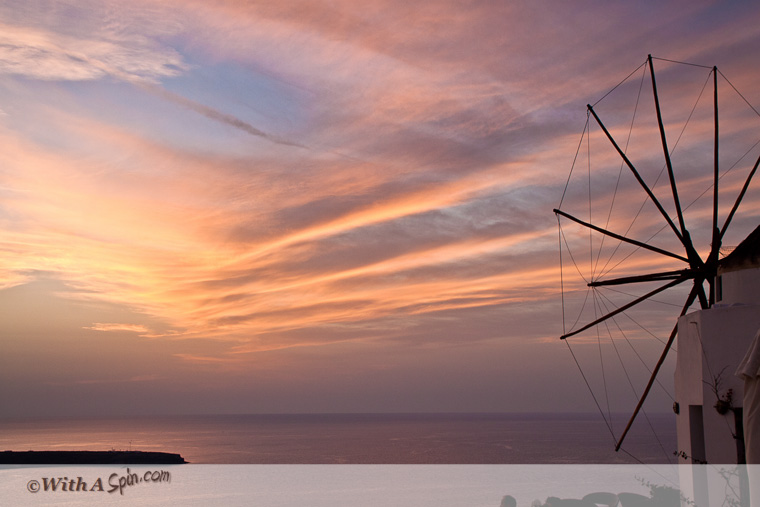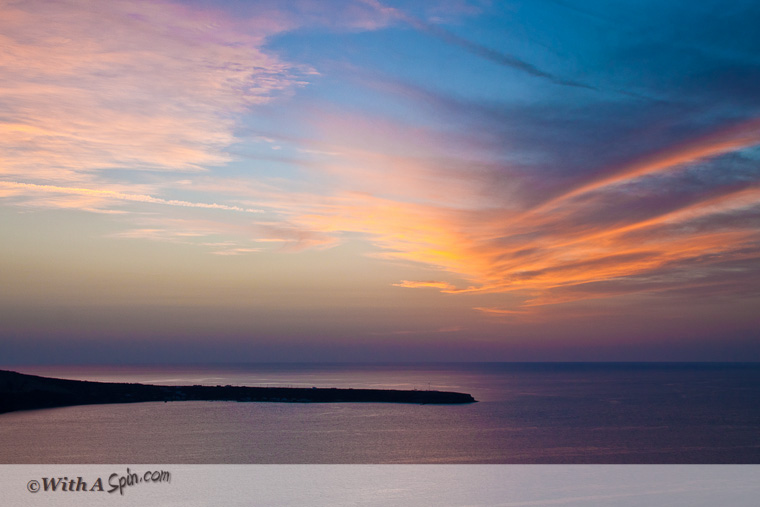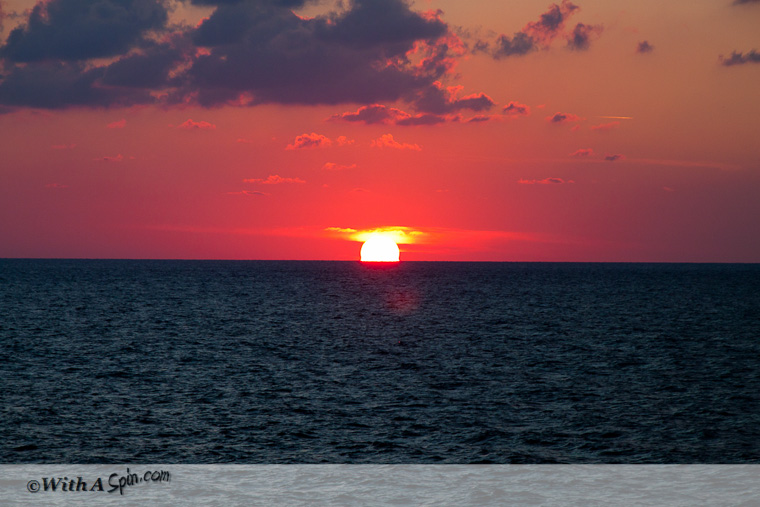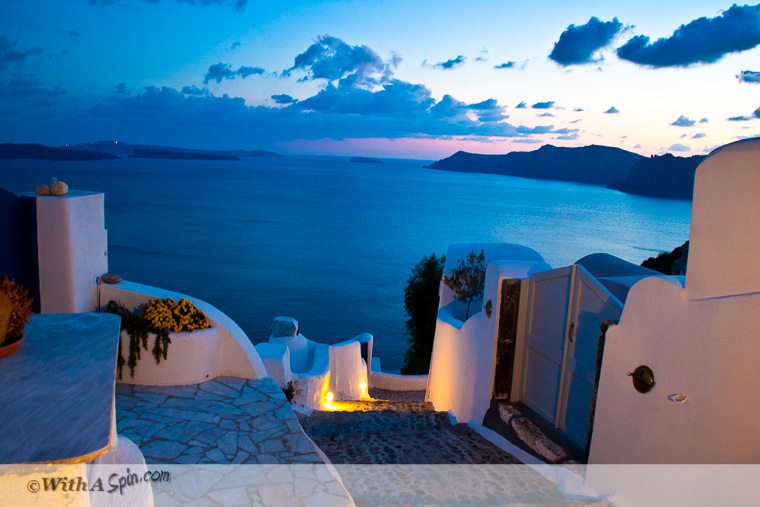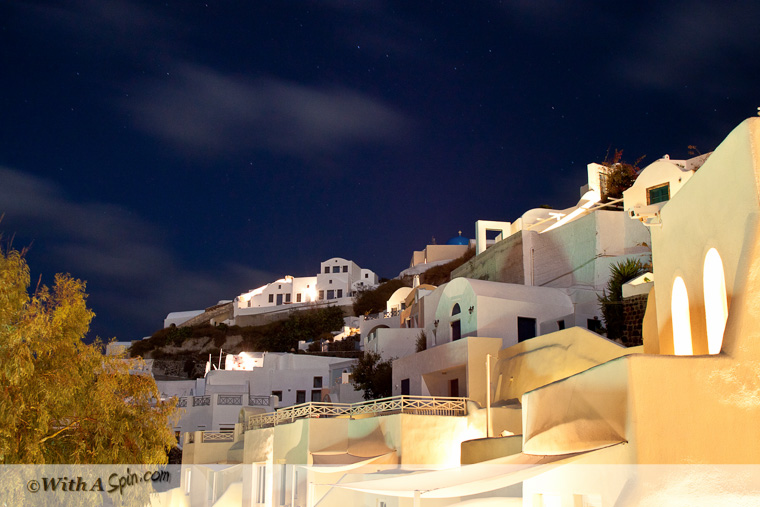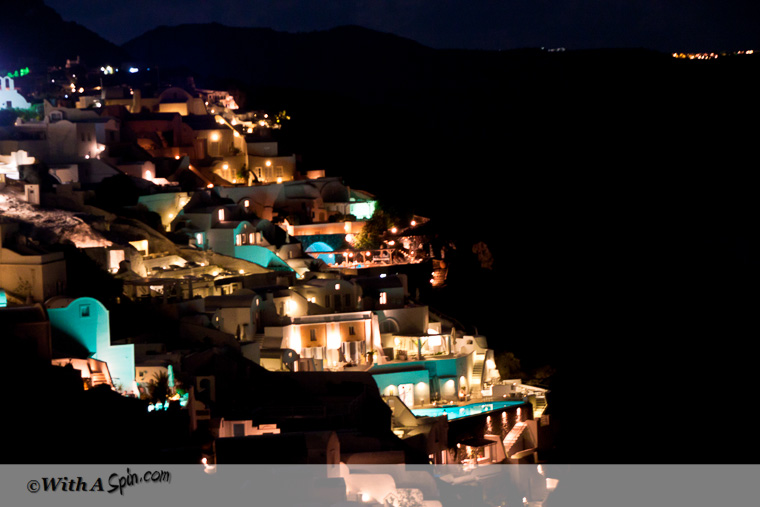 I would go back to Santorini any day and I hope we do.  I suppose we will have to wait about 13 years if we want to stay at Oia village again as the village do not allow kids under thirteen years old due to the location and all the stairs they have.  I wouldn't want to stay anywhere else so I would gladly wait to share the beauty with my daughter next time.