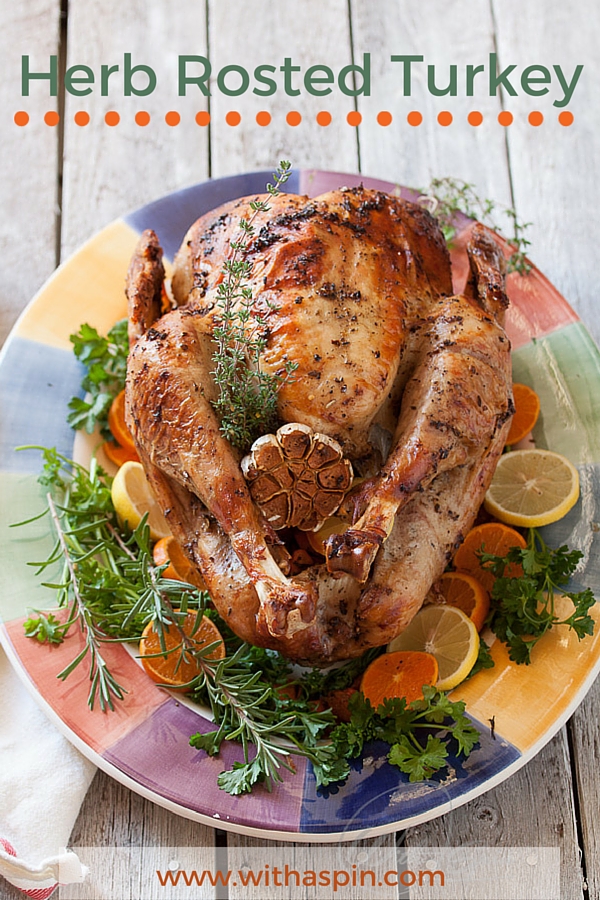 How do you overcome your fears of doing something for the first time or on the first day of a new experience? Do you play out a worst-case scenario or just go right at it after a deep breath? We constantly get caught up in our every daily lives. We intimidate ourselves into not pursuing our interests, or limit the experiences we have. It is okay to be nervous but it's important to face our fear of first as well. I often get nervous the first time I try something big, and ask myself "Should I?", but then I (or someone else will) ask "why not?" Seriously, why not?
I think, to say YES to life, no matter what the first may be, is important. We hold the perspective that can shape the experiences. Experiencing a 'first' approach with a sense of awe, gratitude, and faith helps create a sustainable happiness in our life. Whether we are creating a sense of 'new' from the 'old' or a sense of excitement for the unknown, it matters to show up with a sense of deeper meaning and purpose and to hold a sense of gratitude for every aspect of life.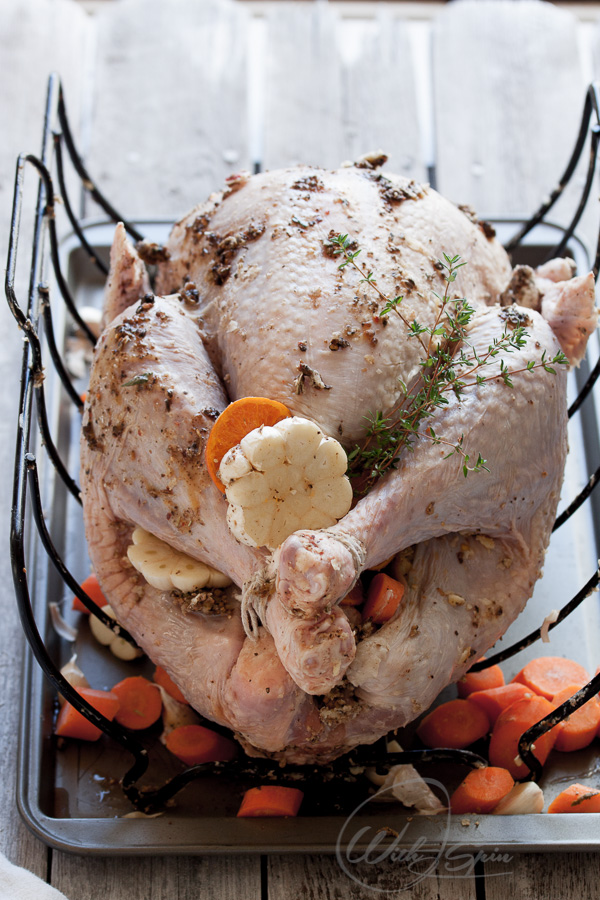 Last year, we hosted a friendsgiving lunch on Thanksgiving Day for the first time. In the past, it has always been either going out of town to meet family or a potluck of some sort at a friend's. Last year was the first time we cooked the entire meal, facing our fear of cooking the first Thanksgiving meal. It was fun! It was beautiful! The stunning, moist, flavorful Turkey was, off course, the centerpiece of the whole meal! The great news, it wasn't hard to make at all.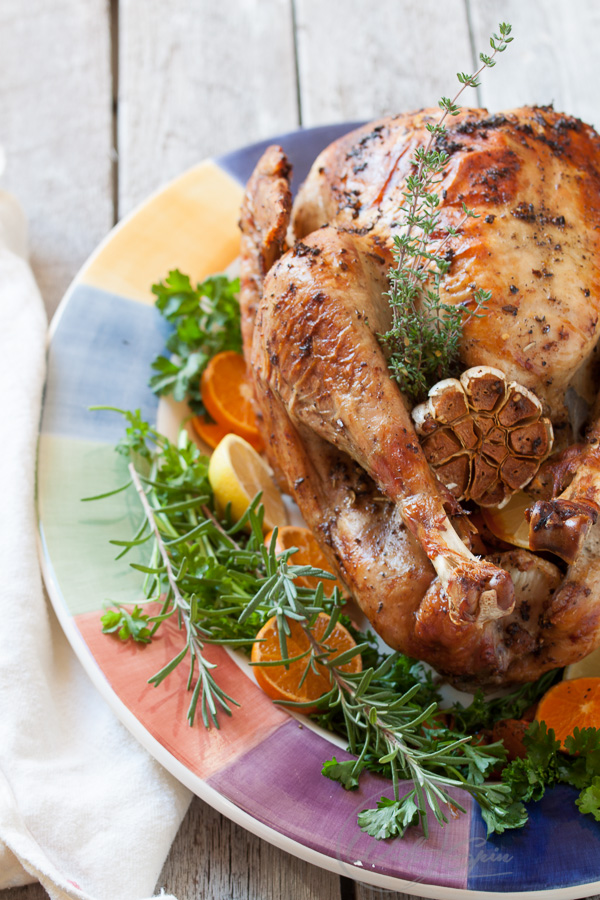 After making the first Thanksgiving bird, I can tell you less is the best. Less mess. Less stuff. Less time. After preparing the first Thanksgiving Turkey, I think it is one of the biggest myth that a juicy, perfectly cooked turkey is difficult for the first time cook to achieve. If you generously butter and season the turkey with the choice of your spice and herbs, you are sure to have a wonderfully moist, delicious, and beautiful turkey. Herbs and butter creates a luscious bird for everyone to enjoy. Now, don't be afraid to roast a turkey this Thanksgiving. The first step to roasting a perfect Thanksgiving turkey is planning(see notes).
Then, once the meal is ready, designate one of your friends to pose with the turkey.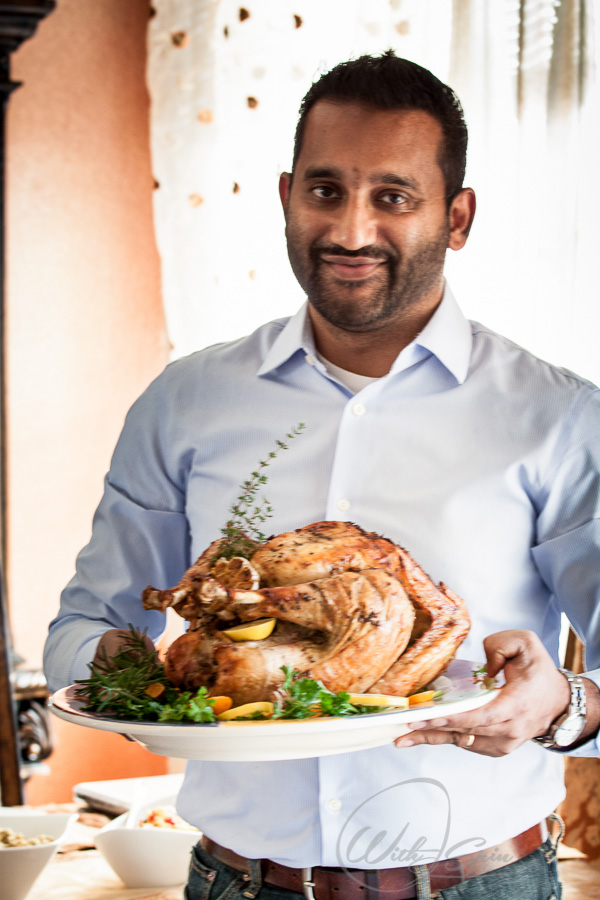 Just look at the smile on his face. Aren't you just about ready to dig in!
Simple and Easy Roasted Turkey
Simple easy blend of herb roasted whole turkey recipe sure to take center stage for friendsgiving or Thanksgiving, parties and Eid.
Ingredients
1 whole turkey, 12 lb, thawed if frozen
½ cup unsalted butter
4 teaspoon coriander
3 teaspoon black peppercorn
½ teaspoon green cardamom (about 8-10)
3 teaspoon fennel
Fresh thyme
Fresh rosemary
1 teaspoon red chili flake
1 teaspoon Garlic salt
Salt, according to taste
2 carrots, cut in 1" chunks
2 medium onions, cut into wedges
2 celery stalks, cut in 1" chunks
4 oranges, cut in halves
2 lemons, cut in halves
2 garlics, cut in halves
Fresh thyme
Fresh rosemary
Instructions
Remove the wrapping from the turkey, discard the giblets, neck, rinse the turkey and pat dry with a towel.
Make the spice blend. Take coriander through fennel and dry roast for few minutes. Coarsely grind (do not make it a powder) and add other herbs, chili flakes, garlic salt and salt.
Rub the turkey with melted butter generously. Rub on the spice blend on the inside and out. Marinate in the refrigerator for 12-24 hours.
Pre-heat the oven to 350 degrees Fahrenheit.
Season and stuff the turkey with carrot, onions, celery, orange, lemon, garlic and fresh herbs.
Place the turkey breast-side up in a roasting pan with a rack, tucking the wings underneath the body. Cross the legs and tie them with kitchen string to secure them. Place the turkey on the rack, starting with it facing breast side down.
Place any remaining carrots, onion, celery (and the turkey neck, if you saved it) on the bottom of a roasting pan.
Wrap the turkey loosely with aluminum foil. Place the turkey on the middle rack of the oven.
Roast the turkey, basting every 45 minutes to create even browning, with pan juices.
Remove the turkey from the oven, take off aluminum foil and flip it breast side up, and baste the turkey with pan drippings after 1.5 hours.
Roast until the thickest part of the thigh is 165 degrees totaling about 3.5 hours of baking time in the oven.
Transfer it to a carving board and let rest for 15-20 minutes by covering it back with aluminum foil.
You may choose to leave it whole. Add fresh fruit such oranges, lemons, limes and a variety of fresh herbs around the outer edge of the platter. If you slice the turkey, garnish beautifully with fresh fruit and herbs.
Notes
1. The secret to roasting the perfect Thanksgiving turkey is planning. Start by planning the number of guests you can accommodate. As you extend your invitations, be sure to keep a running tab of who has accepted and how many are going to attend your Thanksgiving lunch or Dinner. Then, purchase 1 lb. of turkey per person attending. This allows enough turkey to enjoy, plus a bit for leftovers. We purchased a halal turkey from
Midamar
.
2. If you are not buying a fresh turkey, you have to keep the turkey in the refrigerator to thaw before the big feast.
3. Be sure to plan ahead. Thawing a frozen turkey requires patience. The safest method is to thaw turkey in the refrigerator. It can take upto 3-4 days for a turkey to fully defrost depending on size. For thaw methods, time and other turkey preparation guidelines, refer to
USDA's Guide to Safely Roasting a Turkey
.
4. If you are hosting a lunch, you have to make yourself get up early enough to get the bird in the oven for a feast around 1 PM.
5. Serve the turkey on a big, pretty platter with orange, lemon slices and fresh herbs if you want to be fancy. Then, designate one of your friends to pose with the turkey.
6. Overcooked turkey = dry meat. The turkey is safely done when the thigh meat reaches 165 degrees F and the breast meat reaches 160 degrees F. The turkey's temperature will continue to rise a few more degrees during the resting period.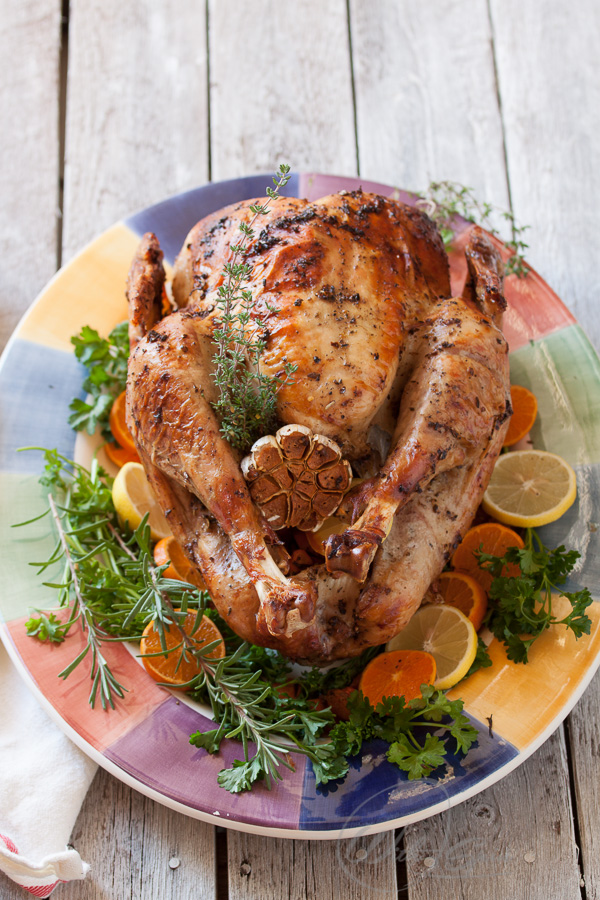 P.S. Take a look at some of my non traditional unique Thanksgiving sides recipe and let me know if you are brave enough to break the tradition a little and put some of these modern, unique items part of the Thanksgiving menu.