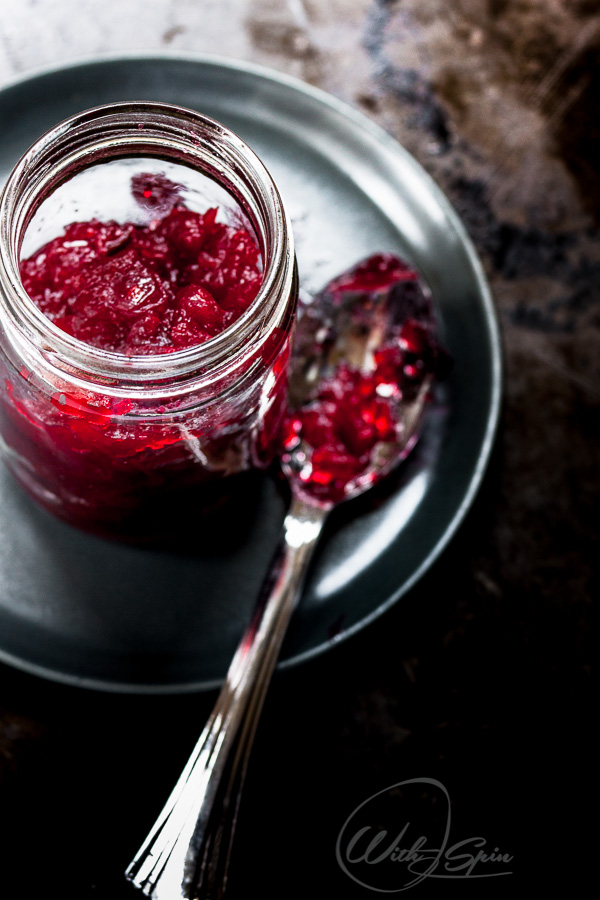 Cranberries are at their peak season. Need an idea about what to do with fresh cranberries? How about making some quick cranberry sauce in about 10 minutes? Do you usually just buy the canned cranberry sauce? If you've never tried homemade cranberry sauce you really don't know the difference it makes to spend that 10 minutes to make your own cranberry sauce. It's quick, easy and delicious. Off course my recipe has a spin that you'll not find in any of the canned version.

Last year, I decided to try making my own homemade cranberry sauce. Talk about never going back! The flavor combination of the fresh cranberries, lime juice and punch from jalapeno make this chutney like cranberry sauce to die for. Adding lime and jalapeño adds a fresh take on the classic cranberry sauce. Try it out and you'll see what I mean. Ten minutes is all that it takes to see the difference.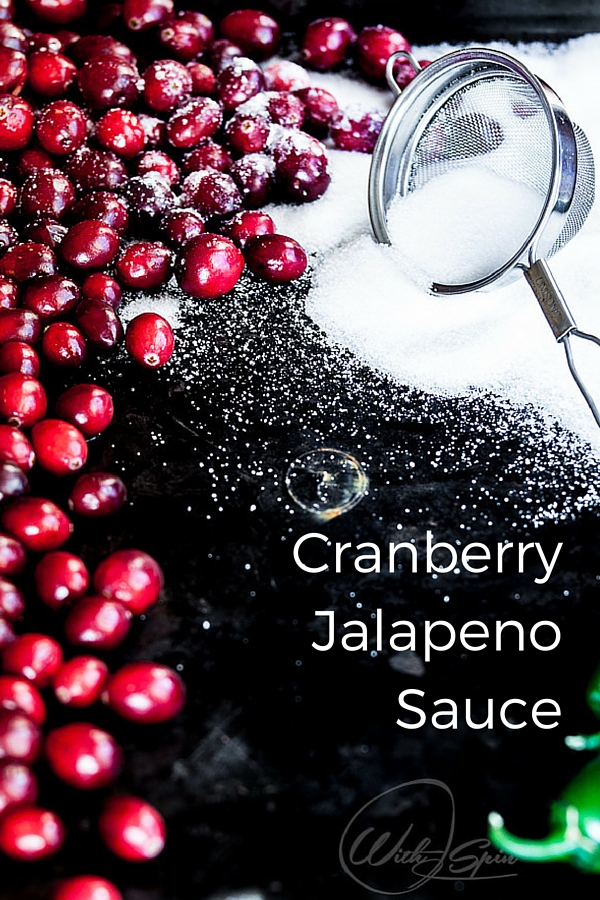 In addition to your Thanksgiving meal, add cranberry sauce as a side to a meal, or serve as chutney. Simmer meatball in this cranberry sauce and they will disappear faster than you can think. I often make a salad dressing with cranberry sauce by adding some olive oil, vinegar and seasoning.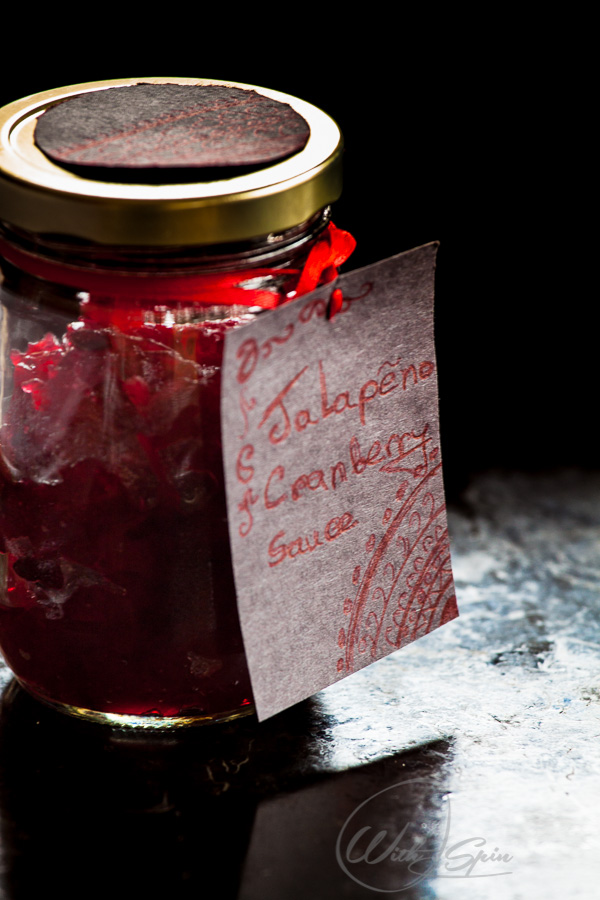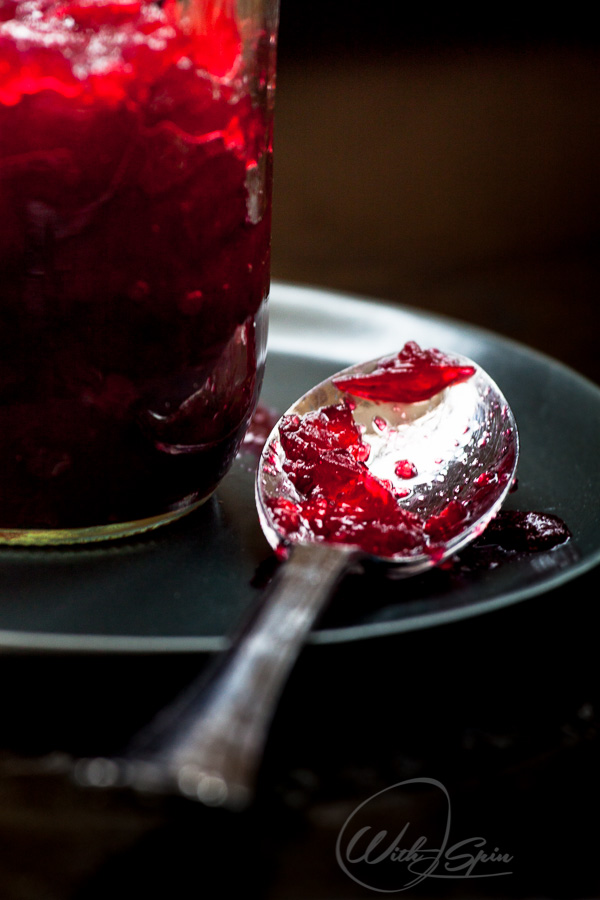 Cranberry Sauce from Scratch
A fresh take on the classic cranberry sauce. Easy and delicious 10 minute cranberry sauce recipe from scratch.
Ingredients
1 jalapeño pepper, seeded and chopped
2 cups fresh cranberries
¾ cup sugar
1 cup water
2 tablespoon lime juice
Instructions
Combine cranberries, sugar and water in a saucepan, bring to boil.
Add jalapeno, return to boil. Reduce heat and simmer gently for 10 minutes, stirring occasionally. Add lime juice.
Cool completely at room temperature.
Refrigerate until serving time.
Notes
Take caution as seeds and juices of jalapeno peppers can burn your eyes and hands while handling them.
Adjust sugar according to tartness of cranberries and personal taste preference.
The cranberry sauce can be stored in the refrigerator for upto a month.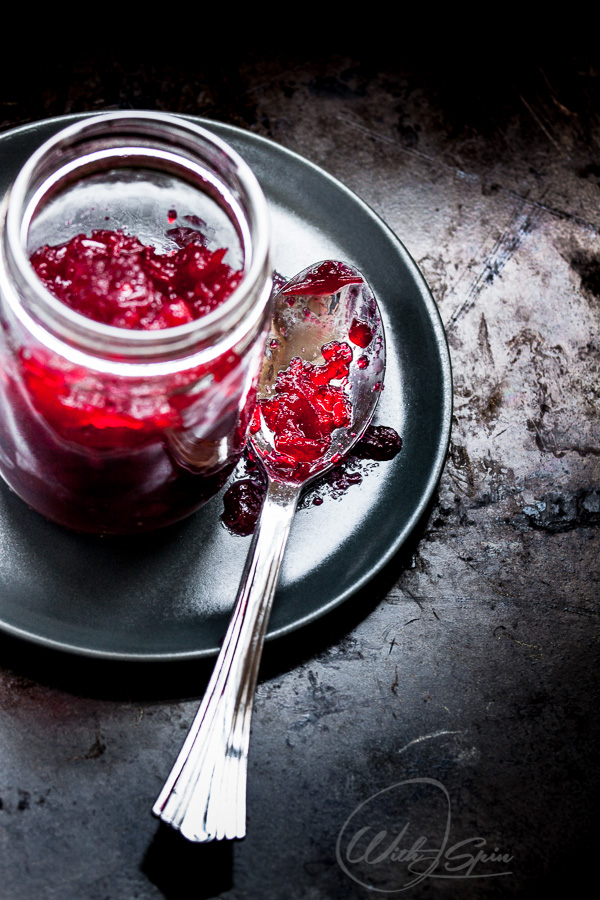 P.S. If you like no hassle cooking such as this recipe, you'll love our other Quick and Easy recipes. If you've made a recipe from this blog please share on facebook, instagram or twitter with #withaspin