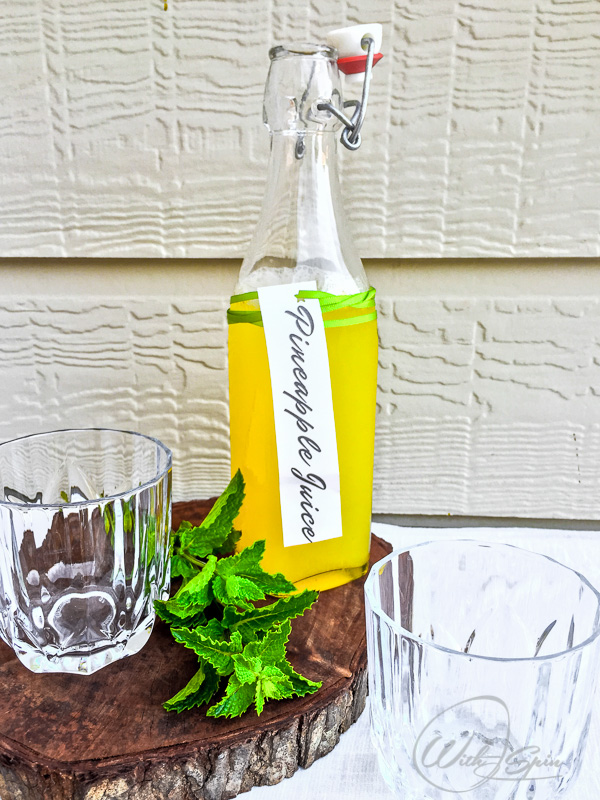 I grew up drinking homemade freshly squeezed tropical fruit juices. My dad would whip the blender to make juices out of every exotic fruit you can think of – from star fruit to pineapple, green mango to pomegranate to watermelon. Whatever fruit was in season, it was likely he would juice out of the fruits. Pineapple aqua fresca was very popular in our home not just for the delicious taste but also for its amazing health benefits.

This exotic fruit has its fair share of benefits, including boosting the immune system.
Pineapples contain Bromelain, an enzyme found in the juice which has the power to reduce inflammation, lessen hay fever symptoms, slow blood clotting, and even enhance the absorption of antibiotics. and flush out toxins from the body. Regular bowel movements are integral to removing toxins from our bodies and pineapple has a great deal of fiber to help digestion. No wonder pineapple and its juice was a must during the flu season at our home.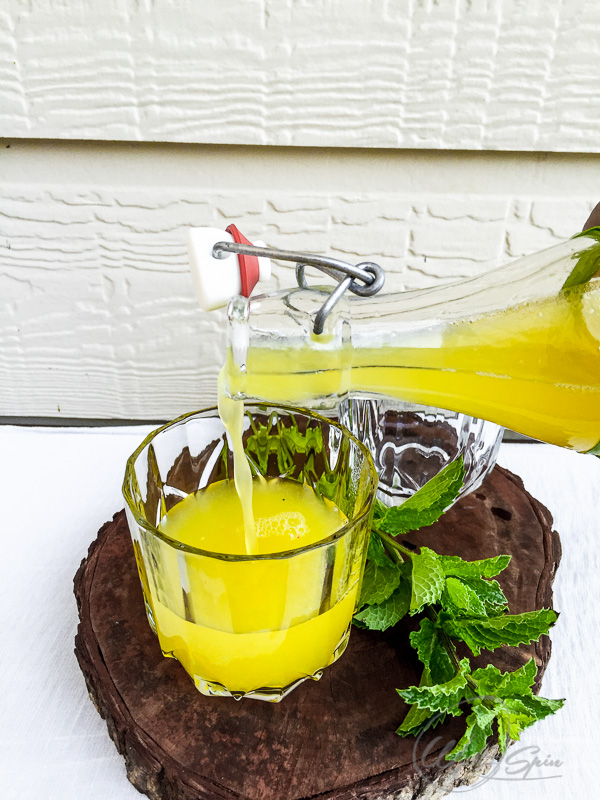 I don't strain all the juices off and throw away the pulp. Instead, I only strain about 2-2.5 cups of juice and make some delicious pineapple jam with the remaining. Pineapple. Aqua Fresca, fruity, delicious juice is winning the world. Everyone can enjoy a refreshing tropical aqua fresca in the scorching summer heat. You should too.

Refreshing Tropical Aqua Fresca
Refreshing tropical pineapple juice is easy to make and delicious to sip.
Ingredients
3 cups fresh pineapple, peeled and cubed
½ cup water
3 tablespoon lemon juice
1 tablespoons sugar (optional)
Fresh mint for garnish
Instructions
Add pineapple to a blender and blend until pureed.
Pour pineapple puree through a fine mesh sieve into a bowl.
Combine pineapple juice, water, lemon juice and sugar(optional) in large pitcher.
Taste and adjust sugar if needed.
Stir in fresh mint leaves (or just garnish the drinks with them) for taste.
Chill and serve.
Notes
I don't add sugar to my juice but depending on the tartness of the pineapple, you may like to add to yours.
Often, a pinch of salt elevates the juice up a notch.
If you want something a little different, get some fresh coconut milk and pour some on top of the juice. Mix it with a spoon and drink the ultimate island vacation drink.
Pineapple. Is it half pine half apple 🙂 Not sure where the name came from. Do you?